TRENTON, NJ – Before it even starts, Phil Murphy's contact tracing program is already being sabotaged by contact tracing scams across America.  It's a system where anyone who comes in contact with another who has been tested positive for COVID-19 gets an alert that they have been exposed to the virus and should self-quarantine.   According to the Federal Trade Commission, scammers are already working the beat.
People who had contact with someone infected with COVID-19 may first get a text message from the health department, telling them they'll get a call from a specific number. The tracer who calls will not ask for personal information, like a Social Security number. At the end of the call, some states ask if the contact would like to enroll in a text message program, which sends daily health and safety reminders until the 14-day quarantine ends. But tracers won't ask you for money or information like your Social Security, bank account, or credit card number. Anyone who does is a scammer.
On April 10, 2020 Google and Apple announced a joint effort to enable the use of Bluetooth technology to help governments and health agencies reduce the spread of COVID-19 through contact tracing, with user privacy and security core to the design.  The goal of this project is to assist public health authorities in their efforts to fight COVID-19 by enabling exposure notification in a privacy-preserving manner and the system is designed so that the identities of the people a device comes in contact with are protected. Access to the collected information will be granted only to public health authorities.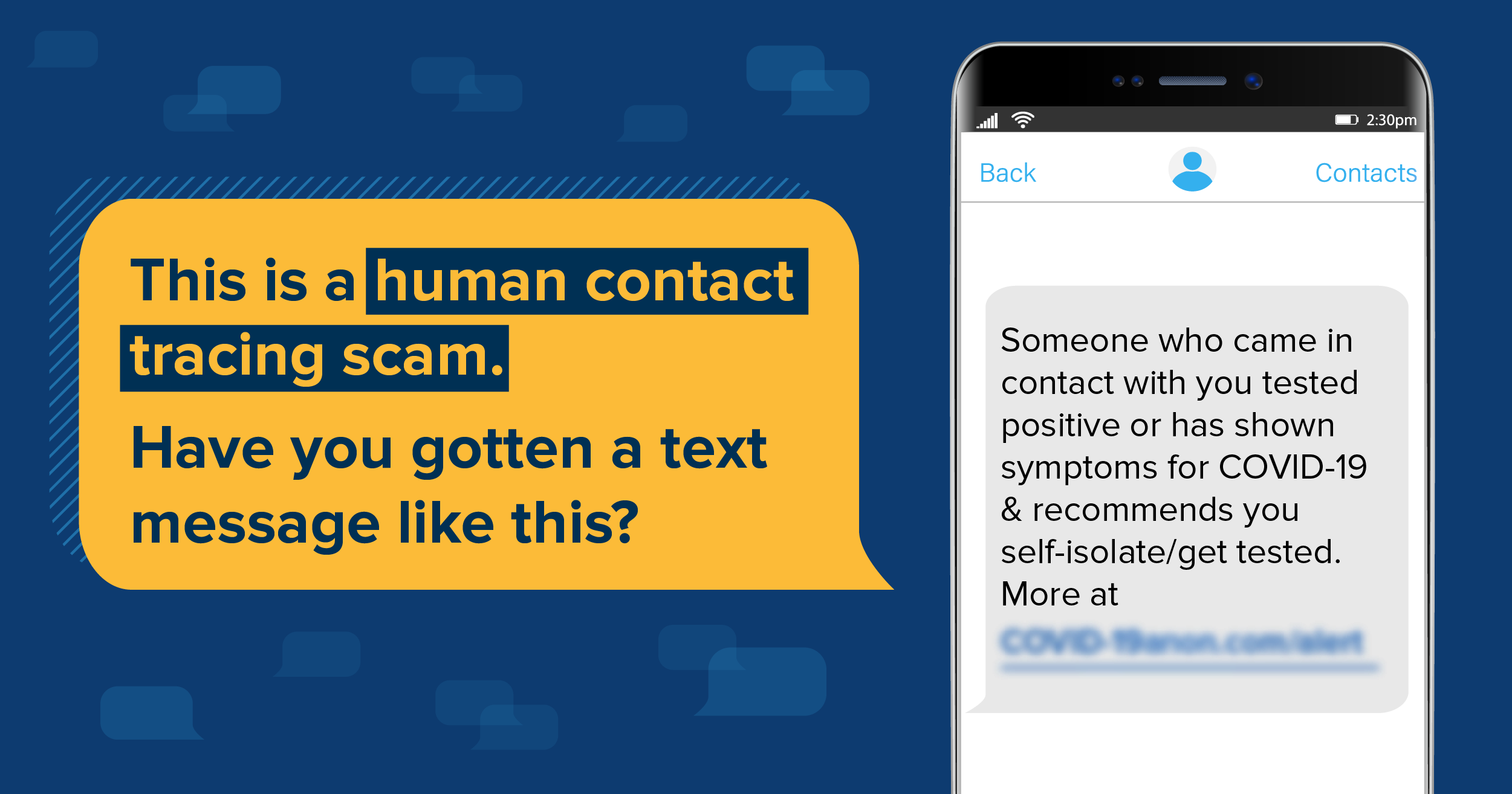 Photo by Oleg Magni on Unsplash