TOMS RIVER-Prior to being a "bi-partisan" Congressman, Andy Kim, who represents New Jersey's 3rd Congressional District supported radical leftwing fringe groups through his progressive, socialist platform "Rise Stronger".    Kim abandoned his left-wing radicalism once he got the votes needed, but remnants of the radicalized Kim remain scattered on the internet.
Kim relied upon the support of Indivisible for his 2018 election victory and the group was credited with helping push him into Congress on several occasions.
Now, Kim's base is planning to protest the Wildwood rally being hosted by the President next week.  The Cape May County chapter of Indivisible will be hosting a protest outside of the convention center.
The underlying message being missed by many is that Kim's supporters are still strong and organized 11 months ahead of November's election and Republicans are engaged in not only a Burlington-Ocean County battle, but the Ocean County party itself is so fractured right now that it will probably lead to another victory for Kim in November.   While many may not agree with Kim or Indivisible, you have to credit the unity behind their movement and fault the ignorance of a local party divided.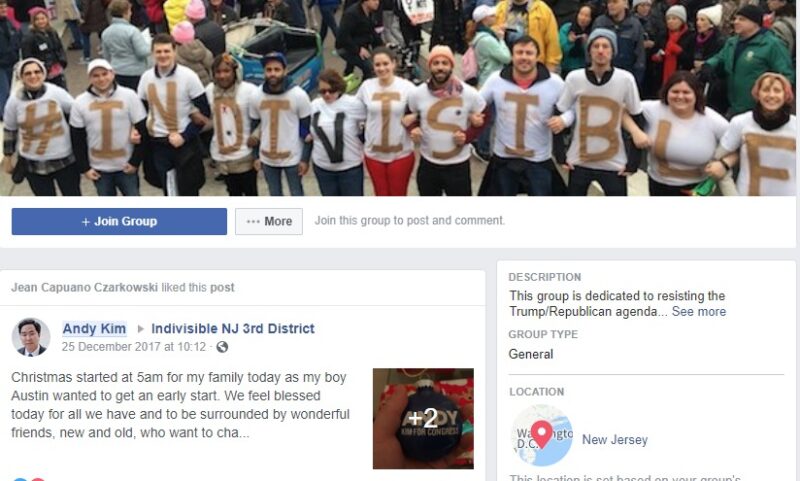 Advertise on Shore News Network Call 732-575-4891 Today!

The following are comments people have made about this post on Facebook. Shore News Network does not own these comments, nor does it have control over the moderation of these comments. Please report offensive and harmful comments directly to Facebook using the report comments feature in the comment dropdown box.